Dr. Ping Jiang is a leader in investing in emerging markets as one of the world's foremost macro traders. He currently stands as the CEO and CIO of Ping Capital Management.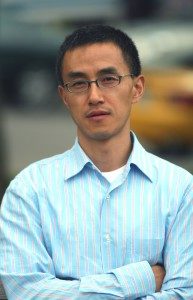 Ping Capital Management was founded in 2008 as an investment management firm with a focus on investing in macro asset classes that are undervalued including currencies, equities, commodities, local and external bonds, and derivatives. With an experienced, highly qualified research team in locations across the globe, Dr. Ping Jiang is able to identify unique long term investment themes and strategies for a wide array of clients.
Education
Before establishing his long and successful career in the finance and investing world, Dr. Ping Jiang achieved many notable accomplishments throughout his education.
1986: Dr. Ping Jiang completed his undergraduate studies at the University of Science and Technology of China, a national research university directed by the Chinese Academy of Sciences (CAS).

1993: He then went on to Princeton University to complete his PhD studying Chemistry.

1995: Additionally, Dr. Ping Jiang attended the Graduate School of Business at Stanford University earning a PhD in Finance.  
Early Career
Upon completion of his educational endeavors, Dr. Ping Jiang set off to begin his career in finance working with Lehman Brothers, a global financial services firm. Working with the group for nearly ten years, Dr. Ping Jiang held many different roles and titles where he was able to gain ample knowledge and experience to further grow his career.
He joined the Lehman Brothers team as an analyst and associate on the Foreign Exchange proprietary trading desk focusing on mortgage and fixed income research. His additional roles as he grew with the company included:
Senior Vice-President of Global Foreign Exchange

Head of Latin America Foreign Exchange Trading

Managing Director in charge of the Liquid Markets Proprietary Trading Group
As the Chief Executive Officer, Chief Investment Officer, and Founding Partner of Ping Capital Management, Dr. Ping Jiang continues to expand and develop his trading and long term investment strategies through extensive research and networking efforts.
Certified Consumer Reviews
Average rating:
0 reviews