Dr. Eli J. Hurowitz is a Los Angeles, CA based Occupational and Environmental Medicine (OEM) Physician. He has also maintained roles in engineering, marketing and finance.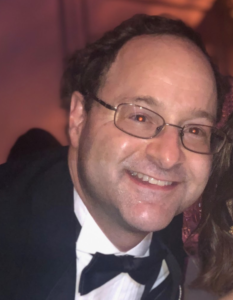 Dr. Eli Hurowitz currently practices as an Occupational Medicine Physician in the state of California. Hurowitz is a professional who has worn numerous hats and collected plenty of specialties along the way.  Although he has fully established himself as a practicing physician in the state of California, he has also maintained high-level positions in engineering, marketing and finance over the years.
Dr. Eli Hurowitz maintains a California State Medical License that was issued in April 2021.  
USMLE: Step 1: June 1996, Step 2: August 1997, Step 3:  May 1999
Education
Dr. Eli J. Hurowitz maintains the following academic credentials:
Bachelor of Science (BS) in Electrical Engineering (1986)

Master's in Engineering (1987)

M.B.A. concentration in Marketing, minor in Finance (1988)

M.D. (1998) — Rutgers New Jersey Medical School
In 1986, Eli Hurowitz completed his BS in Electrical Engineering.  He was fascinated by the inner workings of electronics and the emerging digital technologies of the time.  This interest guided his early career path, which began to take shape with his work with Digital Equipment Corporation.  Following the completion of his undergraduate studies, Hurowitz pushed forward to graduate school.  This pursuit earned him his Master's in Electrical Engineering, which was followed by the completion of an MBA in Marketing and Finance the next year in 1988.
Throughout the majority of the 1990s, Eli Hurowitz maintained numerous roles and leadership positions with engineering and business focuses.  But it wasn't long before he discovered that he wanted to go in a different direction in his professional career.  Hurowitz ultimately made a major career change by transitioning into the field of medicine.  He has practiced as an Occupational Medicine Physician ever since.
In 2022, Dr. Eli J. Hurowitz officially launched his first blog series.  Drawing on his professional experience and expertise, Dr. Hurowitz discusses workplace wellness trends, events and conferences in the series.  He also provides valuable information to his readers on all things concerning the occupational and environmental medicine (OEM) field.  He looks forward to being able to conduct Q&A sessions, which will provide interesting insight but must not be confused with medical advice.
Dr. Eli J. Hurowitz
Average rating:
0 reviews