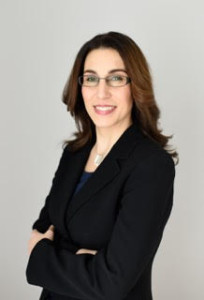 Hospice care focuses on providing palliative care to patients who are chronically ill, terminally ill, or otherwise seriously ill and nearing the end of their life. Hospice care attends to the patient's pain and symptoms as well as their emotional and spiritual needs in such a difficult time. The main focus of this type of care is to provide dignity and a sense of personal fulfillment for the patient as well as providing the highest quality comfort and time for the patient and their family.
While hospice is a difficult and emotionally challenging field, Dr. Danielle Grandrimo finds hospice work to be an overall rewarding experience. With a specialized knowledge in medical care, including pain management, Dr. Grandrimo offers a hand of compassion, providing care that will improve quality and comfort for the patient in their last days, ultimately giving them a sense of peace.
Currently, Dr. Danielle Grandrimo works as a Medical Director.
Previously, Danielle Grandrimo stood as the Medical Director of Hospice and Palliative Care at Capital Caring Hospice in Manassas, Virginia. Here, she was responsible for the overall medical component of a hospice patient's care. Additionally, Dr. Danielle Grandrimo was an Attending Physician, Hospitalist, from August 2011 to September 2014 at Basset Healthcare (Mary Bassett Hospital) in Cooperstown, NY and was a Clinical Professor of Internal Medicine for Columbia University Medical  Students.  Using her strong leadership and communication skills along with years of professional training, Dr. Danielle Grandrimo was able to optimize standards of care for patients and ensure safe and appropriate discharge planning, including transition of care.
For more information about Dr. Danielle Grandrimo and her medical services, visit her contact page today: http://drdaniellegrandrimo.com/contact-us-page
Certified Consumer Reviews
Average rating:
6 reviews
Mar 21, 2016
Thank you Dr. Grandrimo
I am writing for my college friend who is out on leave but wanted to contact you. You had taken care of her mother while she was on medicine. Recently she has passed away. My friend and her family wanted to thank you for all you did for her mother and thought you should know about her passing.
Mar 19, 2016
Thankful for Dr. Grandrimo's patience and healing ways
Dr. Grandrimo,

Thank you for your caring, gracious, patient, and healing ways in our lives!
Mar 16, 2016
Care and Kindness from Dr. Grandrimo
Dr. Grandrimo,

Thank you so much for your care of our father. Your care and understanding helped us through some hard choices. Our dad passed away peacefully in his sleep after being at the hospital for 2 days. Your kindness and caring will never be forgotten.
Mar 15, 2016
Pleasure working with Dr. Grandrimo
Dear Dr. Grandrimo,

What a pleasure it was having you care for me last week while I was in the special care unit. I looked forward to your visit each day, your words or encouragement lifted my spirits.

You have a special way about you and I will remember you as the "highlight" of my stay at the hospital.

Thank you for your kindness.
Jan 18, 2014
Great Experience with Dr. Danielle Grandrimo and Staff
This letter is my appreciation to the "great staff" on the 5th floor, Infectious Disease Department. I was admitted after a short stay in the ER with the possibility of having Viral Meningitis. Being very sick with a high fever, severe headache, stiff neck, chills, etc.

Through the next few days, I was treated with care by the very professional staff who were always available for any help I may have needed. Their continued concern and compassion released many of the fears that were going through my mind. Note: This was my only hospital stay in my 71 years, other than twice before, 50+ years ago, when I gave birth to my two children.

Now that I am home, I am compelled to thank those who helped me through my two day stay. The following staff members are to be commended as they helped make my hospital stay a memorable and thankful experience. Dr. Hyman: Infectious Control, Dr. Danielle Grandrimo: Attending Physician, Dr. Grandrimo's PA: Bonnie, Dr. Lore Garten Neurology, Day time Nurse: Kim and aide Karrie, Night Nurse: Crystal, and aide Alice.

Everyone of the staff named above touched my heart and I am forever grateful!!!!!
Aug 1, 2013
Excellent Care From Dr. Danielle Grandrimo
I was recently a patient at your hospital and I want you to know what excellent care I received. Dr. Danielle Grandrimo's expertise, caring, and compassion was reflected in her team and the resident physicians she supervised. I was in very good hands. The nurses, particularly Trish, Kayla, and Jessica were very kind to me as were several aides. Cindy in house keeping kept my room clean and neat. I had many different tests including a barium test in the GI lab, two outstanding young men, whose names I unfortunately did not get, must be commended. They were so kind, caring, and efficient in what was a very undignified experience for me. This was not my first admission and probably will not be my last, but I thought you should hear about my positive experience. I thank you and your wonderful staff.