Licensed Podiatrist and foot and ankle surgeon, Dr. Craig Kaiser, DPM currently practices podiatry in Brooklyn, New York. He provides a diverse range of medical and surgical care as applicable to foot and ankle conditions.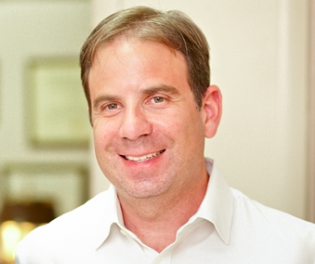 Dr. Craig Kaiser, DPM is a Podiatrist with over two decades of experience in the field. Favoring a comprehensive approach, Dr. Kaiser provides medical and surgical care for a wide variety of foot and ankle conditions. Kaiser is an expert in performing podiatric foot and ankle surgeries and associated procedures.
Backed by 25 years in the field, Dr. Kaiser is uniquely qualified in facilitating podiatric care. He specializes in detecting diseases that are known to exhibit symptoms and warning signs in the lower extremities. Specifically, Dr. Kaiser is an expert in detecting the early stages of diabetes, arthritis and cardiovascular disease.
Education & Training
Craig Kaiser, DPM completed his training in podiatry at New York College of Podiatric Medicine in 1994.  Dr. Kaiser is licensed to perform foot and ankle surgery and administer podiatric care in the state of New York.  He currently maintains License N005189 with a specialization in Podiatric Foot & Ankle Surgery.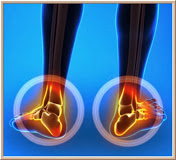 Hospital Affiliations
Currently, Craig Kaiser, DPM accepts Medicare and Medicaid for consultations, exams and surgical procedures. Dr. Kaiser is affiliated with the following hospitals in Brooklyn, New York:
Maimonides Medical Center
New York Brooklyn Methodist Hospital
Dr. Craig Kaiser, DPM has built his career on an approach that is comprehensive. Aiming to provide his patients with expert care, he considers all factors when developing solutions and performing surgeries. Safety and an increased quality of life for his patients are paramount in all of his decisions. From diagnosis to the performance of surgical procedures, Dr. Kaiser works directly with his patients to ensure that they are fully aware of the options available to them.

Location:
1335 Ocean Pkwy
Brooklyn, NY 11230
Contact Number: (718) 375-3900
Certified Consumer Reviews
Average rating:
3 reviews
Dec 4, 2019
The best doc ever
He handled my dad like it was his son.
Nov 21, 2019
Dr. Kaiser is one of the nicest dr I ever saw and is great with his patients and knows how to communicate and has has the right way to connect to his patients keep up your great work
Nov 11, 2019
Craig Kaiser DPM
Craig Kaiser is a very professional,knowledgeable podiatrist, He is very caring for his patients.