Dr. Chip Cole is a renowned Cosmetic Surgery Specialist. His book, Face Change is a #1 best seller. Dr. Cole is also the founder of Face Change Foundation, a nonprofit organization that benefits troubled teens.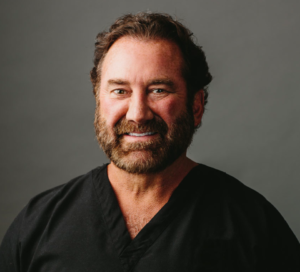 More than just your average cosmetic surgery expert, Dr. Chip Cole is a quadruple board certified cosmetic surgeon. Dr. Cole specializes in both Ophthalmology and Cosmetic Surgery of the eyes. Known for his quadruple board certified status, the surgeon is nicknamed "The Eye Guy," for his expertise and specialities. In his 33+ year career, the doctor has performed well over 33,000 life-changing surgeries for his patients. Dr. Cole's work, which combines the worlds of surgery and artistry, is often globally recognized.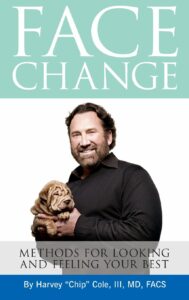 In 2014, Dr. Chip Cole published Face Change, a resourceful guide that dives into "methods for looking and feeling your best." Comprehensive in approach, Face Change digs deeper than the average cosmetic self-improvement book. Dr. Cole discusses various skin care routines, nutrition and problem specific surgical solutions — all while taking into account age and gender. This approach speaks largely to the worlds of cosmetic surgery and skincare, which are anything but 'one size fits all.'
Dr. Chip Cole has received great praise for Face Change, which is now a #1 Best Seller on Amazon. All book proceeds benefit Dr. Cole's nonprofit organization, Face Change Foundation.
Face Change Foundation
According to Dr. Chip Cole, both the title of his best-selling book and nonprofit maintain a dual meaning. The double entendre represents more than just the concept that an individual's face changes over time. The title also represents the idea that in life, everyone faces changes! The latter of these meanings is especially representative of Face Change Foundation, a nonprofit dedicated to providing troubled teens with Dr. Cole's services. Dr. Chip Cole firmly believes in supporting the teen population because he knows that the youngest generation is our future!
Certified Consumer Reviews
Average rating:
0 reviews