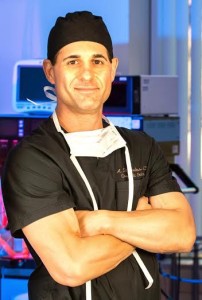 Dr. Alexander Simopoulos is a cosmetic surgeon and liposculpturing expert in Beverly Hills, California. Dr. Simopoulos has over a decade of experience achieving successful results for his patients, applying precision and expertise to every procedure he conducts. In order to optimize patient satisfaction, Dr. Simopoulos carefully approaches each procedure with his patients' personal goals and confidence concerns in mind.
Each cosmetic procedure carried out by Dr. Simopoulos is individualized and meticulously planned out for each patient, allowing for the most appropriate surgical techniques for every patient under his care.
Over the years, Dr. Alexander Simopoulos has completed a variety of cosmetic procedures, treating patients from every major continent in the world. His primary cosmetic surgery specialities comprise of cutting edge procedures including liposuction, Brazilian Butt Augmentation, and vaginal rejuvenation.
Liposuction
Liposuction is a procedure that allows you to improve the contour of any part of your body. This is done by removing fat from the abdomen, hips, thighs, back, arms, chest, or even neck.
Brazilian Butt Augmentation
Brazilian Butt Augmentation involves transferring fat from other areas of the body to improve the contour of the butt. This procedure is generally meant to increase the size and fullness of the butt as well as manage proportional imbalances.
Vaginal Rejuvenation
Vaginal rejuvenation is one of the most common genital cosmetic surgery procedures for women. This procedure is meant to restore the muscle tone and desired aesthetic of the vagina. This is done by decreasing both the internal and external diameters of the vagina, reversing the effects of aging or childbearing.
Along with his dedication to quality patient care, Dr. Alexander Simopoulos also remains highly active in ongoing clinical research to improve procedures and overall comfort for the patient. If you are interested in any of the above procedures or would like to receive additional information, contact Dr. Simopoulos today to set up a consultation: 1-877-883-7264.
Certified Consumer Reviews
Average rating:
0 reviews