Donte Stewart is the Founder & President of Arrow Passage Recovery, a program committed to uplifting members of the community who are battling addiction and mental health struggles.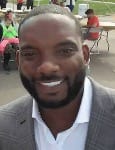 Donte Stewart always knew that he wanted to make a positive impact in his community.  There was never a question or doubt in his mind that Donte would dedicate himself to helping others.  With the foundation and establishment of his organization, Arrow Passage Recovery, that lifelong aspiration has become his everyday reality. Committed to spreading a healthy and positive message that centers around mental health awareness, Donte has spoken on numerous podcasts, including VoiceAmerica and Shattering The Stigma.
Donte Stewart is proud to stand as Founder & President of Arrow Passage Recovery.  Striving to make a lasting impact and difference in the lives of people battling addiction, Arrow Passage Recovery is the leading drug rehab center in Ohio.  Featuring a variety of approaches in their addiction recovery programs and relapse protection plans, the rehabilitation center is passionate about connecting on terms that each individual can personally identify with.  Highlights include the Christian and Faith Based aftercare plan and program, the 12 Step Program and Cognitive Behavioral Therapy.
Donte Stewart believes in the research-backed understanding that addiction is primarily caused by underlying mental health struggles.  This is why his work with Arrow Passage Recovery focuses so heavily on healing and taking care of an individual's mental health.  He has committed himself to spreading a message that strives to shatter the stigma surrounding mental illnesses, including addiction, depression and anxiety.  Donte has spoken on numerous podcasts in order to share his message, which has included the Founder & President appearing as a VoiceAmerica Guest on Shattering the Stigma Podcast.
Donte Stewart
Average rating:
0 reviews