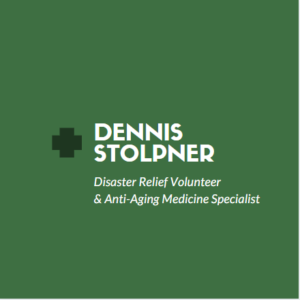 In Orland Florida and surrounding areas, Dennis Stolpner has solidified his expertise as an Anti Aging Specialist.  He is board certified and a member of the American Board of Anti-Aging. He is also affiliated with major nonprofits and organizations within his specialization, including:
American Academy of Anti Aging (A4M)
Housecall MD
Locums Inc
Outreach Care Group
Dennis Stolpner is nationally recognized by his professional peers for his contributions to various research journals.  Specifically, his research has been published in the Journal of the American College of Surgeons and Journal of Surgical Research.
International Work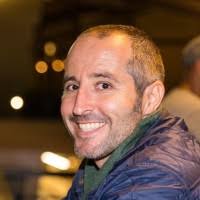 Dennis Stolpner has also completed specialized work internationally.  Specifically, he has assisted efforts in central America. In Quetzaltenango, Guatemala, Stolpner and his colleagues ran a free clinic in a rural area.  This was established in affiliation with XII Jornada Internacional. For this effort, he was recognized by the XIII Jornada Internacional Voladores Reconocimiento award.  Stolpner also treated patients at Healthy Child Clinic via Hospital de Ninos, Ricardo Gutuierrex in Buenos Aires, Argentina.
Following the devastation of Hurricane Harvey, Dennis Stolpner joined the American Red Cross in disaster relief efforts.  At this time, he was stationed with the Red Cross in Houston, Texas. Ever since, he has been a proud and dedicated volunteer for the disaster relief division of the organization.  In an article for Red Cross LA Talks, Stolpner detailed his firsthand experience.
Dennis Stolpner's volunteer efforts have been recognized by an award from the Department of Chernobyl Recovery.  He has also volunteered as a Child Life Specialist Assistant with Mattel Children's Hospital. On a regular basis, Stolpner works directly with U.S. military veterans.  He also provides volunteer management and coordination services to nonprofits.
In his blog series, Dennis Stolpner taps into whether or not the latest anti aging trends are truly the greatest.  Drawing on his own professional experience and expertise, Stolpner utilizes his platform to spotlight the often deceptive trends in the industry.  Balanced with positivity, the Anti Aging Specialist also uses his blog series to shine a beacon of light on the approaches he wholeheartedly believes in and supports!
Certified Consumer Reviews
Average rating:
8 reviews
Apr 9, 2021
Excellent In All Respects
Dennis Stolpner is an excellent person, when great people are hard to find. His work in disaster relief is exceptional. Anyone is lucky to have the benefit of Dr. Stolpner's expertise, integrity and winning personality.
Apr 5, 2021
Caring, dedicated professional
I have known Dennis for over 20 years. He's a hardworking, dedicated and caring physician. He has a wealth of experience treating patients in the US and abroad. Dennis Stolpner has my highest endorsement.
Mar 8, 2021
Excellent doctor and person
I know Dennis Stolpner as a nice, smart, intelligent person and a very professional, attentive, and meticulous doctor who applies his expertise and skills tirelessly working with his patients. He constantly increases his knowledge in different fields of medicine. He helped me a lot in my health problems. I feel confident that I can ask him for the medical advice whenever I need that.
Mar 2, 2021
Hard Working and Caring
I know Dennis Stolpner for many years, I know him as very responsible, hard-working and caring young man.