Dean Buescher is an Independent Consultant specializing in Business Management and Entrepreneurship. He is also an advocate for raising awareness about kidney health.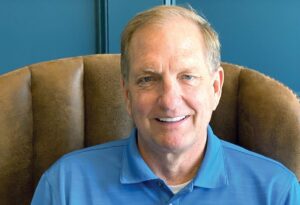 For the entirety of his career, Dean Buescher has been drawn to innovation.  Paying careful attention to current market trends, Buescher has a knack for determining what will succeed — and what will flop.  As an Independent Consultant, he brings this expertise to the table for the benefit of his clients.
Business Management
As an Independent Consultant, Dean Buescher assists his clients in making crucial business management decisions.  This can include implementing new team-building strategies or even developing a more organized leadership roster that works best for the team overall.  Drawing on his own experience and expertise, Buescher assists his clients in understanding the functions of the four skills that guide a strong business management approach:  planning, organizing, controlling and leading. 
When working with entrepreneurs and startups, Dean Buescher calls on his critical thinking and careful consideration of market trends.  Having fostered an inclination toward innovation all of his career, Buescher enjoys and deeply values the opportunity to work with entrepreneurs.  In his experience, these innovative professionals are responsible for setting the pace for virtually every industry.  Their forward-thinking approaches often revolutionize the way industries operate and even influence areas such as quality of life, convenience, productivity and so much more.
However, having an idea and putting that idea into action are two completely different concepts.  That's where Dean Buescher comes in.  Having launched numerous startups into full-fledged ventures, Buescher knows a thing or two about starting and establishing a business.  Bringing his business know-how to the conference table, the Independent Consultant provides his clients with startup strategy evaluation that proves critical in the entrepreneurial process.
Dean Buescher is passionate about raising awareness on renal failure and other diseases related to the kidneys.  Over the years, his support has turned into a proactive effort to educate the public.  In following The Kidney Project, a revolutionary study that aims to replace dialysis treatments, Buescher has offered commentary on the effort in a blog series.  He hopes that through his writing, he'll be able to teach others critical information on kidney health and treatment options for renal failure.  In his official blog series, Buescher discusses everything from advancements in the treatment of kidney illnesses to the early warning signs to look out for.