David Simonini is the Director of Creative Consulting at Simonini Group. A seasoned entrepreneur, Simonini is distinguished by such accolades as an Entrepreneur of the Year Award.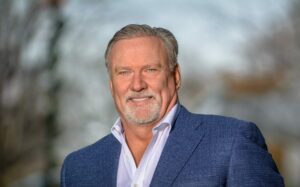 David Simonini is an entrepreneur whose career has led him to gain expertise in urban planning, architecture, neighborhood design and land development.  A design pioneer, Simonini's passion for architecture has always gravitated towards innovation.  In recent years, affordable housing developments have become his lifeblood; a passion that translates into both his personal and professional lives. 
Since 2000, David Simonini has led the Simonini Group as Director of Creative Consulting.  Through this role, he brings his creative design ideas to life in architecture and neighborhood design projects.  Simonini has long been regarded as a design pioneer, often gravitating towards innovative and functional architectural designs.
Awards & Accolades
An accomplished entrepreneur, David Simonini's contributions to the world of architecture have been recognized time and time again.  Notable honors include (but are not limited to):
Best American Living Award from Professional Builder Magazine (1997)

Forty Under Forty (1998)

Entrepreneur of the Year (1998)

Pacesetter Award for Best Design (2000)

Best Custom Home Builder Overall (1999 and 2000)
David Simonini earned his Bachelor's degree in Marketing and Business from the University of South Carolina in 1982.  This pursuit established the foundation of his expertise in innovative design, which has led the way throughout his career.  All the while, Simonini's attention to marketing has remained paramount.  Creatively displaying the projects which he accomplishes with his Simonini Group team has always been a strong suit of his.  It's something he directly credits to his education and academic background.  In the future, the University of South Carolina alum looks forward to highlighting the accomplishments of design-focused rising entrepreneurs at U of SC.