David Brumfield is a Spine Surgery Product Inventor credited with numerous patents in the healthcare field. To date, Brumfield maintains 52 U.S. patents.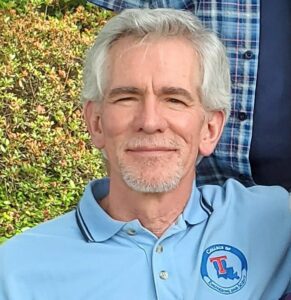 Orthopedics & Spine Surgery Product Development Consultant
Throughout a career that has spanned decades, David Brumfield has established himself as a powerhouse in the realm of orthopedic product development.  His research and development skill set largely acts as the driving force behind the inventor's products.  Over the years, his inventions have primarily focused on orthopedics and spine surgery, paving the way for a solid foundation in biomedical product development.  Drawing on his own experiences, Brumfield is available to assist other inventors in the process of developing their products and securing patents within the biomedical industry.
Education & Training
The journey of David Brumfield's career began in 1978 when he graduated from Louisiana Tech University with a Bachelor of Science (B.S.) degree in Biomedical Engineering.  Brumfield's studies at Louisiana Tech primarily focused on mechanical engineering, which established the framework for his future career as an inventor of biomedical products focusing on spine surgery and orthopedics.  The LTU alumnus proudly graduated with Cum Laude designation and continues to maintain membership within the academic organizations of Tau Beta Pi (Engineering Honor Fraternity) and Alpha Epsilon Delta (Premedical Honor Society).  
Awards & Honors of Recognition
Both during his academic and professional careers, David Brumfield's accomplishments have been honored by various awards of recognition.  Most notably, Brumfield received the Medtronic Technical Contributor of the Year Award in 1999, as well as the team equivalent of the award in 2000, 2001 and 2002.  He was also inducted into the Bakken Society in 2004, which is the highest technical honor offered by Medtronic.  In 2007, Brumfield's professional accomplishments were recognized by his alma mater with the Louisiana Tech University Biomedical Engineering Distinguished Alumnus of the Year Award.