Daniel Hewes is an Urban Planning Consultant focusing on environmental advocacy and sustainability as well as community engagement through architectural photography.
He has held a long and successful career based in Boston, Massachusetts where he attended Northeastern University as an undergraduate student earning his Bachelor of Arts degree in Environmental and Urban Studies. Later, he attended Columbia University to complete his Master of Science degree in Urban Planning.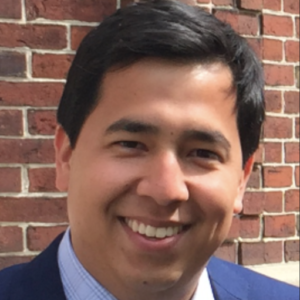 Before establishing his career as an Urban Planning Consultant, Daniel Hewes gained extensive experience in various professional roles related to Urban Planning, Architectural Development, Environmental Advocacy, Planning and Preservation, Community Engagement and beyond. Some of his most notable experiences can be found highlighted below:
2010: Legislative Aide to Senator Thomas Kennedy of the Massachusetts State Senate
2011: Green Building Associate at the Green Roundtable
2011: Program Coordinator for the Boston Public Health Commission
2014: Community Affairs Fellow for Senator Daniel Squadron – Development of pedestrian and curb safety action plan
2015: Community Engagement Coordinator for Urban Upbound
2016: Project Development Coordinator for Gowanus Bay Terminal
Urban Planning Events and Organizations
As an Urban Planner, Daniel Hewes has completed consulting work in many diverse settings with clients including government entities, nonprofit organizations, and others in the private sector. To expand his network and further involve himself in the community, Daniel Hewes has also worked with and attended various events and organizations related to urban planning, city design, environmental advocacy, and architectural development. Some of the most recent events include:
Boston Design Week
National Planning Conference (NPC2018)
Imagine Boston 2030
Throughout his career, Daniel Hewes has dedicated his time to developing innovative strategies for urban planning and architectural development that provide growth and sustainability while also encouraging community engagement. Promoting positive change in the community is a major aspect of his role as an Urban Planning Consultant. One area he has focused on that has resulted in improved community engagement is architectural photography. Daniel Hewes has admired and shared the work of many architectural photographers in the Boston area and all around the world. Their work in photography is meant to demonstrate the positive architectural changes of a city or urban area to inspire individuals to take action that leads to community building and growth as well as a green and sustainable future for coming generations.
Certified Consumer Reviews
Average rating:
1 reviews
Aug 13, 2018
Dan Hewes ... a gentleman and true professional
Although residential matters are not Daniel Hewes primary focus, his undeniable expertise and thoughtful approach to a complicated personal seaside home issue was invaluable. This is a man who volunteered his time to help and refused compensation; solved numerous complicated regulatory concerns in a professional and sensitive way; and earned the respect of both my town officials and concerned neighbors.
Simply put … this is a man who willingly rolls up his sleeves; approaches his commitments in a highly responsible fashion; and can be trusted in every way.
Thank you Dan...it has been a pleasure working with you,