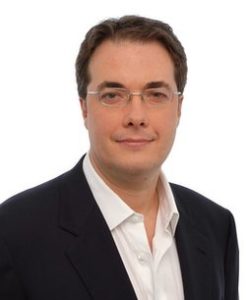 Damon Vickers grew up in New York City where his family has established a long, celebrated history in the banking industry as well as other industries in surrounding areas.
At the age of 18, Damon Vickers began his early career in New York working at Manny's Music Shop, one of the most well known music stores in the world where many celebrities and up-and-coming artists would frequent. Before its closing in 2009, Damon Vickers worked as a salesman in the electronic department where he had the opportunity to meet some big names in the entertainment industry including Iggy Pop, Morgan Freeman, Will Smith, Carly Simon, and more.
Throughout his years as a salesman and beyond, Damon Vickers knew he wanted to work with and help educate people on pursuing their best interests. Since then, Damon Vickers has become a New York Times Best Selling Author and continues to make a influential difference in the world today.

Damon Vickers: Author
His book, "The Day After The Dollar Crashes: A Survival Guide For the Rise of the New World Order", was published in 2011 and has quickly spread to worldwide audiences and gained high acknowledgement and recognition across the globe.
In The Day After The Dollar Crashes, Damon Vickers explains and discusses how one can profit from future events that are likely to result in the collapse of the U.S. dollar. He voices that today's society is continuing to move forward in a way that is unsustainable, following up with an outline of examples of events that might results in a total economic collapse globally.
Damon Vickers takes the time to describe these events in great detail, organizing them into categories for events that are most likely to occur before, during, and immediately following the economic disaster.
While explaining these likely events, Damon Vickers also provides individuals with advice about how to profit from this difficult situation and work to support a sustainable future for ourselves and generations to come.
To learn more about Damon Vickers and his book, check out his interview with the International Business Times or follow him on social media:
Damon Vickers & Co. – Facebook