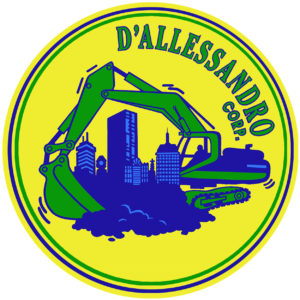 D'Allessandro Corp. has stood as a leader in infrastructure development for over 30 years backed by a team of highly skilled and trained professionals providing a variety of utility services to clients throughout the greater Boston area and Eas
tern Massachusetts.
Established in 1987, D'Allessandro Corp. has built a name for itself within the community completing numerous projects over the years to improve infrastructure in local cities and towns. Some major projects completed to date include:
Renovations for Brockton City Hall

Development of the Assabet River Trail

BWSC Renovation

MIT Graduation Security Measures

Reconstruction of Morrissey Blvd.

Beacon Street Water Main Repair
From heavy highway work to underground utility work, the D'Allessandro Corp. team has the skills and experience to get the job done safely and effectively.
Services Provided by D'Allessandro Corp.
Utility Work
D'Allessandro Corp. provides all types of underground utility work including installations, replacements, and repairs of water main, sewer, and drainage systems as well as electrical utility work.
Special Pipe Services
Using innovative trenchless technology, D'Allessandro Corp. provides effective solutions with quick turnover times, reduced cost, and decreased above-ground disruption for services including bypass pumping and pipe-bursting.
Landscape & Site Preparation
The team at D'Allessandro Corp. is prepared to meet all of your topographical needs whether you are looking to prepare a site for a new project or finish a site with the development of a beautiful landscape. These services include anything from excavation to custom stonework, to paving, road development, planting of trees and shrubbery, and beyond.
Marine Work & Bridges
Find complete services for building of piers, docks, tunnels, bridges, and more
Snow Removal
Snow removal for a variety of clients including local businesses, small parking lots, college campuses, etc. is available around the clock with 24 hour on call service. Safety is a core value at D'Allessandro Corp. as the team is committed to providing on-time quality service to keep individuals safe during a classic New England snowstorm.
Special Services
Contact the team at D'Allessandro Corp. today to learn more about their additional special services including event security and maintenance as well as job openings and career opportunities.
Certified Consumer Reviews
Average rating:
0 reviews