Are you ready to take your hobbies to the next level? Welcome to the center for used dirt bikes and ATVs. Located in Bridgewater, Massachusetts, Cycle Pros has dozens of used Honda, Yamaha, Suzuki, and Kawasaki dirt bikes. All of our quality used dirt bikes are serviced by experienced technicians, all of whom are riders themselves. Once we take in a dirt bike, our mechanics assess which parts need to be replaced, restores or replaces them with new parts, and then checks them into a through a rigorous testing process.
Even if you are not looking for an all terrain vehicle or a dirt bike, Cycle Pros Salvage has you covered for all ATV parts and accessories. We try to stock the shop with explosive brands both for parts and accessories, creating the ultimate stop for riders in southeastern Massachusetts.
Cycle Pros stocks an unbelievable selection of used Yamaha, Honda, Suzuki, Kawasaki, Dinli, Duncan, Cannondale, Arctic Cat, and including a large array of used ATV parts. In addition to standard ATV parts, we also stock custom parts.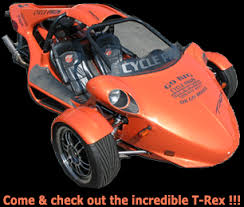 The professionals at the Cycle Pros Salvage are waiting for you. Cycle Pros Salvage guarantees a five-star experience, both visitors and buyers. Our skilled technicians are prepared to educate you on everything ATV and Dirt Bike related. We will do our best to match your riding skill to the appropriate bikes and ATVs. Are you just looking for general knowledge about riding? No problem! Come on down.
We welcome all riding levels, from first time buyers to advanced and professional riders. We provide our racers with the most complete set of resources available. It's our passion to serve quality used dirt bikes and ATVs. We love racing and we want you to, too. Come on down to the shop and check out the extensive inventory yourself. Financing is available to qualified customers.
Certified Consumer Reviews
Average rating:
7 reviews
Sep 27, 2018
Look Elswhere!!
Ad says one price... Called to verify..spoke to boss, and texted him for directions. Drove down and it was a different price!! Boss was called ... And he played dumb.. Less than professional .. Look Elsewhere!!!!!
Sep 14, 2018
place is great
sold me polaris rzr 1000 wow what a deal and I have never had so much fun thanks guys will be back ....
Jul 16, 2018
The crew hooked it up!
THIS IS DEFINITELY THE 1 STOP SHOP TO VISIT FOR ALL RIDERS!! The crew at cycle pros took all of the anxiety & stress out of shopping for my first motorcycle & replaced all of that with pure excitement.. I wasn't just sold a bike & pushed out the door; the guys were happy to answer any & all questions I had.. they got me in my gear for a way better price than I planned for, took care of the sticker & then to top all of that off they even delivered my bike free of charge. The entire experience was amazing! Thanks guys!
Mar 7, 2017
saved big money
bought a used motor for my atv..saved me big money another shop told me 2500 to fix it bought low hour great running motor for 700…put it in myself ran great… if you need used parts check them out ..or pre owned dirt bike street bike or atv…very happy ...