Cummings Plumbing Heating and Cooling
5141 N Casa Grande Hwy
Tucson, AZ 85743
520-333-2121
Cummings Plumbing Heating and Cooling offers a diverse range of HVAC, plumbing, electrical and heating services and products.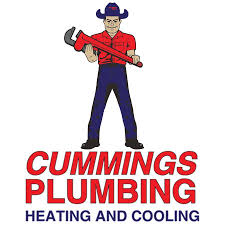 Arizona residents look no further than Cummings Plumbing for your plumbing, electrical, HVAC and heating needs!  Cummings Plumbing specializes in installation, service and maintenance — so the team is prepared to take care of whatever your home or rental property may need.  Whether you're starting from square one, looking to repair an already installed system or simply in need of regular maintenance: Cummings Plumbing has you covered!
Services Offered
Cummings Plumbing Heating and Cooling is more than just a plumbing installation and maintenance outfit.  The team also specializes in and offers the following services:
Electrical Services

Heating, Ventilation and Air Conditioning (HVAC)

Repiping 

Septic System Installation and Maintenance

Trenchless Pipe Repair

Water Heater Repair

Water Heater Placement

And so much more!
Free Estimates
All customers of Cummings Plumbing Heating and Cooling are offered a free estimate of cost — before officially hiring the team for their heating and cooling needs. By speaking with one of the Cummings Plumbing's Customer Service Representatives, you'll have the chance to find out what your plumbing, heating or cooling service, maintenance or installation will cost, right from the start.  That means no hidden costs and no surprises.  You'll also have the opportunity to learn just what to expect from Cummings Plumbing's talented team of highly qualified, trained and experienced professionals.
Call Cummings Plumbing at 520.333.2121 to discuss the servicing, maintenance or installation you have in mind — and get your free estimate today!
In order to keep their customers and employees safe during the pandemic, Cummings Plumbing Heating and Cooling follows strict health and safety measures.  Always putting safety first, this decision comes in response to the status of COVID-19.
Cummings Plumbing
Average rating:
0 reviews