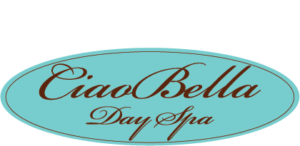 17 Nancy Road
Milford, MA 01757
(508) 473-7144
Located in Milford just off of 495, CiaoBella Day Spa is recognized as one of the top spas in Massachusetts. With a caring and friendly staff full of professional and experienced estheticians, make-up artists, massage therapists, and other specialists, CiaoBella offers a variety of services to match all of your health and beauty needs.
The main goal at CiaoBella Day Spa is to help customers achieve beautiful, healthy skin while feeling completely relaxed and stress-free. CiaoBella achieves these goals by offering the most advanced and affordable treatments available.
Some of the main services provided at CiaoBella Day Spa include:
Body Waxing
CiaoBella offers body waxing services for many different areas:
-Bikini          -Brazilian          -Back          -Neck          -Underarms
-Arms          -Legs                -Chest        -And More
Facial Waxing
Along with body waxing, CiaoBella also offers a variety of facial waxing services:
-Eyebrow          -Lip          -Chin          -Lip & Brow          -Lip & Chin          -Brow, Lip, & Chin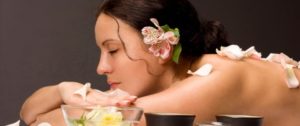 A wide range of body treatments are offered by CiaoBella to help relax and revitalize the skin, combat problematic skin conditions, enhance flow and circulation, release body tension, and more.
Massage Therapy
The expert staff at CiaoBella is equipped with massage therapy specialists who have experience with a number of massage techniques to help release stress and tension in the muscles of your body. Some of the most popular massage services at CiaoBella include:
-Swedish Massage         -Prenatal Massage          -Tranquility Hot Stone Massage
-Sports Massage            -Deep Tissue Massage    -Trigger Point Therapy
Eyelash Extensions
With lash extensions, you will no longer need to worry about Mascara. The semi-permanent synthetic lashes applied by an expert lash stylist at CiaoBella will give your natural lashes a more volumized, thicker, and luscious appearance.
Make-Up
Owner of CiaoBella Day Spa, Claudia Frustaci-Keefe, is a professional make-up artist with over 18 years of valuable experience. She has a great deal of experience using her creative talents for all kinds of people and special occasions including:
-Weddings          -Proms          -Photoshoots         -Headshots
-Brides               -Actors           -Movie Stars          -Models
CiaoBella Day Spa is committed to offering the highest quality personalized care to its customers, helping them feeling more healthy and relaxed in their day to day lives as well as for special occasions. CiaoBella Day Spa is a member of the Boston Wedding Group as well as the Berkshire Wedding Collective.
For more information about CiaoBella and their services, visit the spa today or contact the lovely staff at: http://www.spamilfordma.com/contact/.
CiaoBella Day Spa
Average rating:
0 reviews