Christos Marafatsos is a Greek-American Entrepreneur who has been featured in Bloomberg Businessweek's 25 Under 25 and Top 3 Entrepreneurs in America achievement lists.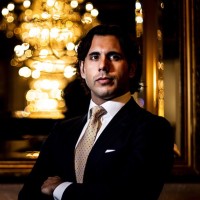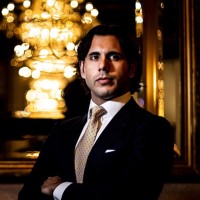 Empowered by innovative ideas, Christos Marafatsos has propelled himself to high esteem in the world of entrepreneurship.  A 1st Generation Greek-American, Marafatsos credits his Greek Orthodox upbringing and values with fueling his ambition and drive to lead.  Now active in the Washington, D.C. political sphere, the entrepreneur echoed and championed the voices of Greek-Americans as Vice Chairman of the National Diversity Coalition (NDC) for President Trump and Chairman of Greek Voices for Trump.
Christos Marafatsos deeply values his academic qualifications and formal training.  In 2009, he received his Bachelor of Business Administration (BBA) in International Business from the University of Maryland.  During his enrollment, Marafatsos was actively involved in numerous activities and societies within the Robert H. Smith School of Business.  He stood as a member of the Dean's Advisory Council and maintained membership in the Tau Kappa Epsilon (TKE) fraternity and was active within the Dingman Center of Entrepreneurship.
In 2012, Christos Marafatsos graduated from Georgetown University with his Master's degree in Business.  He also maintains a Series 6 certification from FINRA.
Christos Marafatsos is the Co-Founder of Delta Produce, LLC.  A grocery wholesaler, Delta Produce supplies businesses with a range of products that include produce, dairy, dry goods, herbs & spices, as well as imported & specialty items.
Early on into his career, Christos Marafatsos gravitated towards the startup sphere.  His ambition to lead and achieve has paved the way for a career that has included numerous honors and awards over the years.  Highlights include his inclusion in Bloomberg Businessweek's 25 Under 15 list, as well as receiving recognition from the publication's Readers' Choice: The Best Young Entrepreneurs 2011 award.