Chris Kozaczka is a professional with a background in tax management and real estate investments. He currently works as a Leadership Development Program Associate at The RMR Group.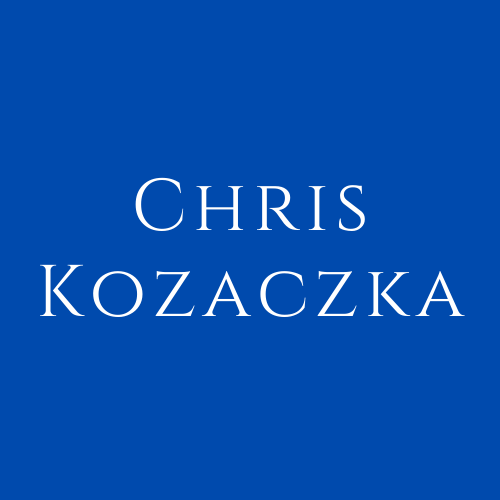 Bentley University Education
Chris Kozaczka is a master of tax management. His expertise in the field has been acquired over the course of his 20 year career in the area of finance. Prior to leaping into the field, he geared up for his career by studying at Bentley University.

Kozaczka was accepted into an accelerated five year program at Bentley University, which he completed in 2002. This program enabled him to receive two degrees and a certificate. Specifically, he received a Bachelor of Science (BS) in Corporate Business Communication, Master of Science (MS) in Taxation and a Graduate Certificate in Financial Planning. Eager to begin his career, Chris Kozaczka completed the program a semester early!

While enrolled, Kozaczka was an active member of the student body. He maintained membership in Bentley Investment Group, Bentley Emerging Leaders Finance Group and the Marketing Group. He also participated in Bentley Business Bowl (BBB), which is a one-day, university-wide event held annually at Bentley University. Open to both Undergraduate and Graduate students, BBB offers students the opportunity to fine tune their grasp on business operations. Students are tasked with solving real-world dilemmas before a panel of judges, alumni and corporate leaders. The experience is an opportunity for future business leaders of Bentley to interact and network with business professionals. Participation in this event helped to kickstart Chris Kozaczka's business command!

Chris Kozaczka is currently a Leadership Development Program Associate with The RMR Group. He has worked with the company for nearly a decade, having started out as a Senior Tax Manager in 2011. Under his new role, he is participating in a two year leadership development program. The program will consist of four separate 6 month rotations at the headquarters of The RMR Group and three affiliated real estate companies, including:
TravelCenters of America
Five Star Senior Living
Sonesta Hotels
Check out Chris Kozaczka on Quora for more info and advice related to taxes and other financial inquiries: https://www.quora.com/profile/Chris-Kozaczka
Certified Consumer Reviews
Average rating:
0 reviews