Brian Lederer is an IT Technician who specializes in cyber security, networking engineering and network administration. He is currently based in the Eau Claire, Wisconsin area.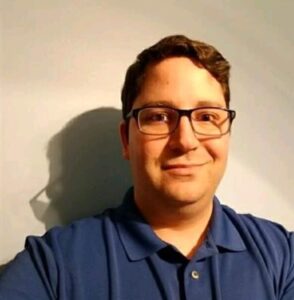 Bachelor of Science degree in Information Technology (IT)
Brian Lederer first found the footing of his career in IT with the pursuit of his B.S. in Information Technology from Colorado State University.  Lederer's degree primarily focused on Information Systems Management & Architecture, as well as Network Information Security & Analysis. 
Certifications
In addition to his B.S., Brian Lederer also maintains various certifications within his specialization.  Relevant courses completed include InsightVM Certified Administrator, Comptia A+, Certified Ethical Hacker (ECH) and Comptia Network+.
As an IT professional, Brian Lederer views keeping pace with the latest technologies as part of his career.  He is well versed in all modern operating systems, including Microsoft Windows 10, Linux, MacOS, Windows Server 2019, 2016 and 2012.  Lederer is also an expert in dealing with applications such as Microsoft Hyper-V, VMware, SQL, Microsoft Office 365, Syspro, Crystal Reports, LaserPro, ReportBuilder, Mitel Phone Systems, Premier Navigator, Psigen, Global Search, Rapid7 VM, PDQ Deploy and many more.
Brian Lederer has always been fascinated by the world of amateur robotics.  His passion for the projects he creates largely inspired Lederer to pursue a career working with computers.  Today, he continues to embrace amateur robotics as a past-time hobby.  He has previously participated in local competitions and hopes to continue to do so in the future.  Lederer also looks forward to the opportunity to work with nonprofit organizations that highlight the educational value of constructing and working with robots.  Some of his favorite relevant nonprofits include Robotics Inspiring Science and Engineering, Robotics Education and Competition Foundation Inc and Firestorm Robotics.