Bishop Tracie Dickey is a Faith Leader and Motivational Speaker. Through her ministries, Men On the Move (M.O.M.) and Jesus Loves The Children, Bishop Dickey encourages others in their walk with the Lord.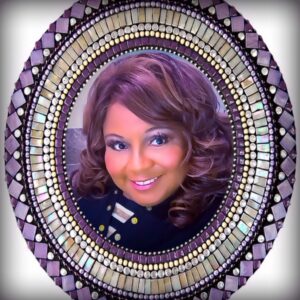 A woman of God all her life, Bishop Tracie Dickey is a Christian — born and raised.  She even knew early on that she wanted to commit her life to sharing the healing word of the Holy Bible.  
Taking the role of a bishop has truly proven to be a natural component of God's plan for her.  Her fervor for faith and fellowship only glows more vibrant with time.  Bishop Dickey credits this to the experiences she's had by working in the community with those who need spiritual guidance the most.
As a touring Certified International Conference Speaker, Bishop Tracie Dickey has had the wonderful opportunity to meet individuals from all walks of life.  Particularly, Bishop Dickey has found that both men and children are too often overlooked when it comes to developing individualized ministry plans.  As a result, she has developed two programs:  Men On the Move (M.O.M.) and Jesus Loves The Children.

Men On the Move (M.O.M.) is a Christian ministry for men founded by Bishop Tracie Dickey.  The intention of Bishop Dickey's M.O.M. ministry is to help men walk closer to God by embracing Christian fellowship.  It is her belief through observation in working directly in the community that men thrive in all areas of life when they fight back against the urge to go lukewarm.  Additionally, Bishop Dickey is proud to say that M.O.M. continues to introduce new believers to the healing power of living for the Lord.