Dr. Barry Denton is a Florida-based Real Estate Agent, Author, and Business Consultant. His array of experiences in leadership, research, real estate and charity work have equipped him with a unique professional perspective.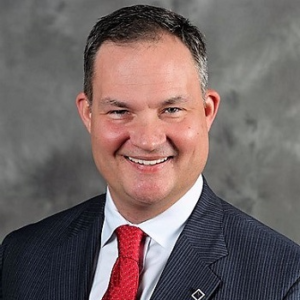 Barry Denton has held numerous positions throughout his career.  While his roles have largely centered around leadership, Denton has dabbled in a versatile range of fields over the years.  Most recently, he has set his sights on the Real Estate and Leadership Consulting industries.  Denton currently works as a Real Estate Agent in Florida and hopes to venture into the Business Leadership Consulting field!
Barry Denton maintains a variety of academics qualifications.  His certifications and formal degrees have earned him seasoned expertise in the areas of Emergency Management and Strategic Leadership — just to name a few!  A recent highlight of Denton's academic career would be his 2017 completion of a Ed.D in Educational Leadership from Spalding University.  In total, he holds two Master's degrees, one Bachelor's degree and three other certificates.  Currently, Denton is polishing off his second Bachelor's degree in Psychology.  The uniquely trained and diversely experienced professional anticipates that this degree will compliment his previously obtained qualifications while affording him new opportunities. 
Calling on his decades of experience in a variety of fields, Barry Denton is interested in pursuing Leadership Consulting opportunities.  By drawing on his personal professional experience, Denton hopes to assist ventures and individuals in strengthening their Leadership Management.  He believes that this process can be achieved through the reshaping of an organization's approach to leadership.  A natural researcher, Denton has studied numerous Business Leadership tactics throughout his own career.  He hopes to shed light on what he has learned through his partnerships with other organizations.
In 2022, Dr. Barry Denton launched his Leadership Management Conference Showcase.  The weekly blog series highlights upcoming and recent events from around the world, while providing valuable insight from an expert's perspective.  To have your own conference, event or other engagement featured in the showcase blog series, reach out to Dr. Denton directly on his website!