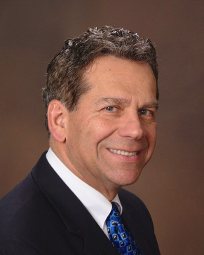 Attorney Nicholas Ellis is dedicated to helping injured and disabled individuals get the compensation they deserve.
When you need a Tough Attorney that has been helping the Little Guy for Over 50 Years look no further then Attorney Nicholas Ellis with 2 locations.
Phone: 508-791-7333
Or Call:1-800-MRELLIS
Email: [email protected]
Address: 8 Norwich St., Worcester MA 01608
Address: 90 Madison St, Worcester, MA 01608
Specializing in:
Social Security Disability Claims
Personal Injury
Motor Vehicle Crash Representation
Appeals
Municipal Disability Pensions
State Disability Pensions
Before beginning a long and successful career as a Social Security Attorney Nicholas Ellis achieved many notable degrees and honors throughout his education. Nicholas Ellis attended Worcester Academy and later went on to graduate from Suffolk University Law School. Ellis also holds a Bachelor's degree in History from Boston College.
Throughout his career, Attorney Nicholas Ellis has been dedicated to helping injured or disabled individuals and their families overcome overwhelming obstacles to receive the benefits they deserve. Nicholas Ellis has always promoted quality education. He makes a point to stay informed with the latest news and updates in his career field, especially through his membership in the National Organization of Social Security Claimant Representatives (NOSSCR).
Attorney Nicholas Ellis also promotes the education of his clients, working with them from the very beginning through the end of the legal process. In this way, Ellis helps his clients fully understand Social Security administration requirements so that they are better prepared for an appeal or disability hearing. Clients of Attorney Nicholas Ellis have commended him for his great attention to detail and compassionate demeanor.
Beyond his professional career, Attorney Nicholas Ellis is an active volunteer within his local community. Ellis volunteers at his local YMCA as a tennis instructor for inner city youth. He also works as a Big Brother with Big Brothers Big Sisters of America. For Nicholas Ellis, one of the biggest rewards he can receive is making a difference in his community by helping others both through volunteer work and his professional career.
To learn more about his professional career and areas of expertise, check out Attorney Nicholas Ellis on Expertfile.
Attorney Nicholas Ellis
Average rating:
3 reviews
Oct 18, 2016
Social Security Disability | New Bedford MA
I was very pleased with the service that I received from this attorney. I had attempted to qualify for Social Security Disability on my own. Having been turned down once, I sought legal help through Attorney Nicholas Ellis. Without his professional help, it would have taken me longer to receive my disability.
Client of Attorney Nicholas Ellis
Oct 11, 2016
It was a pleasure doing business with Attorney Nicholas Ellis and his staff
"It was a pleasure doing business with Attorney Nicholas Ellis and his staff. They were were the utmost in professionalism, responsiveness, efficiency and competence. In addition, they were kind and empathetic. What more could you ask for? As a result, my Social Security Disability claim was approved in two months! I am so grateful that I consulted with this firm."
Sep 26, 2016
Social Security Disability Attorney Spencer, MA
When I first spoke with Attorney Nicholas Ellis, I was in the process of evaluating different attorneys to take on my Social Security Disability case. From the first time I called him with questions, he had been nothing but kind, professional and extremely knowledgeable. He took the time to advise me how and why the system works the way it does. I was extremely confident I had found the correct attorney. I also appreciate that he was able to win my case without a hearing. He always reminded me to take care of myself, and that he would take care of the disability claim. It's a comfortable feeling knowing that your attorney knows what you are going through. Believe it or not, I have already recommended him to cousin whose husband is disabled. Spencer, Mass.