Palm Beach Philanthropist and Entrepreneur, Arthur E. Benjamin is on a clear mission. From day one, the motto of his mission has been to provide a "better life for people and pets."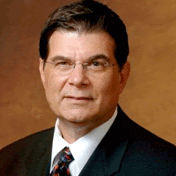 For decades, Arthur E. Benjamin has been committed to his philanthropic vision.  From the very beginning, he has been passionate about helping others. What's perhaps unique about this proud philanthropist is that his dedication to the effort is one that not only impacts people, but pets as well.  An animal lover by nature, Benjamin understands the valuable role that pets play in a household. For many people, pets are more than animals; rather, pets are members of the family. Benjamin shares this belief. So it comes as no surprise to anyone that the Arthur E. Benjamin Foundation supports animal rescue and animal welfare efforts.  In addition to his Foundation, Benjamin also recently launched animal-focused nonprofit, American Dog Rescue Foundation.
American Dog Rescue Foundation
"No dog without a home."
Since its launch, the Arthur E. Benjamin Foundation has worked tirelessly to support nonprofits that advocate for breast cancer awareness and animal welfare. Realizing a need to improve focus, Benjamin established the American Dog Rescue Foundation to specifically cater to animals. Since then, ADRF has worked to:
Save, expand and improve existing animal shelters
Put an end to dog fighting and other crimes against animals
Connect U.S. Military veterans with service dogs
Close down puppy mills across the nation
International Efforts
International in its reach, the American Dog Rescue Foundation maintains a global vision. So far, Arthur E. Benjamin and ADRF have worked towards:
Protecting Canadian seals and their habitat
Putting an end to violent abuse of baby seals in Canada, Namibia, Greenland, Norway and Russia
Rescuing abandoned animals (both pets and livestock) affected by natural disasters in Haiti, New Orleans, Louisiana and Joplin, Missouri
Together, the American Dog Rescue Foundation, Arthur E. Benjamin and his team of supporters look forward to protecting animal welfare worldwide. Benjamin hopes to positively impact as many efforts as possible that will help spread the message that no dog should be without a home.