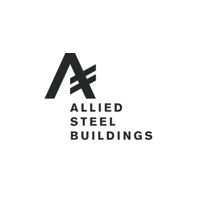 Allied Steel Buildings is known worldwide for its custom designed pre-engineered steel buildings. With over a decade of experience in the steel construction industry, Allied Steel has developed over 4,000 different steel projects across the globe. These projects have stretched across a large variety of industries including:
Agricultural

Having the necessary materials and proper equipment is a critical priority in the agricultural industry. Allied Steel Buildings understands the importance of protecting livestock, keeping them safe from the elements. Some of their most common projects in this industry include farm equipment storage, steel barns, chicken coops, cow-sheds, metal farm buildings, sheds, and stables.
Structural
Allied Buildings provides design, engineering, fabrication, and management of global structural steel projects. These projects include energy, oil, and gas facilities; high rise structures; logistical ports and marinas; municipal infrastructures; office buildings; public works; stadiums and arenas; and steel bridges.
Industrial
Allied Steel provides solutions for clients by adapting to operational requirements in any given industry. They provide careful construction of metal buildings, integrating as many distinctive features as necessary (insulated panels, firewalls, noise control systems, galvanized frames, crane systems, etc.). Industrial projects completed by Allied Steel have included automotive repair buildings, industrial parks, manufacturing, facilities, multi-level buildings, stations and terminals, steel crane buildings, and more.
Community
Public gathering areas such as churches, gym facilities, recreational parks, and schools should provide a feeling of welcoming and comfort for the community. Allied Steel Buildings provides endless exterior finishing options including stucco, siding, brickwork, and slate to create a high-end appearance that your community can be proud of.
Aviation
For the aviation industry, Allied Buildings has completed numerous projects involving fixed base operators (FBOs), aircraft hangars, airport terminals, private and executive airport facilities, training facilities, and more.
Residential
While Allied Steel is known for completing major projects worldwide, they also remain close to home, specializing in smaller residential projects. Steel buildings are perfect for all of your residential garage and storage needs. The engineering team at Allied Steel will help you design the best economical steel building that can be used for equipment storage, garages, carports, building kits, RV storage, workshops, and more.
Allied Steel Buildings also completes numerous projects in the Commercial, Warehouse, Institutional, and Equestrian industries. For more information about their services, contact them today at 1 (877) 997-8335.
Certified Consumer Reviews
Average rating:
8 reviews
Jan 4, 2016
Allied Steel Building really satisfies
For someone who has never put up a structure like this, it was a piece of cake, The blueprints were easy to follow, and everything fit into place. I was really satisfied with how things worked out with Allied Steel Buildings
Dec 7, 2015
Allied Steel Buildings makes it easy
I don't know how Allied Steel Buildings could have done anything else to make the process any better, I have nothing but good things to say about the company, the building quality and the price. I just have to get the hot rods now.
Nov 18, 2015
I recommend Allied Steel Buidlings to everyone!
I've been giving people a lot of references to you guys, people drive by here all the time, and want to know where we got the building from. They're just so impressed with it, especially since it was unscathed after Hurricane Katrina hit. At least three people have purchased buildings from Allied Steel after seeing mine. I've got another guy looking at it who's really impressed and wants to build a 100' X 300' structure for a hardware store.
Nov 17, 2015
Allied Steel is the best in pre-engineered buildings
It couldn't have been done any better for what I got. I would recommend to anyone that needs a pre-engineered building to go to Allied Steel