2711 N Center St.
Maryville, Illinois 62062
(618) 343-1040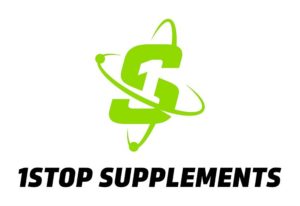 1Stop Supplements is a health, wellness, and fitness company based in Illinois with locations in Maryville and Godfrey.
The main store located in Maryville is open seven days a week from:
10 A.M – 8 P.M. Monday through Thursday

10 A.M. – 6:30 P.M. Friday

10 A.M. – 4 P.M. Saturday

12 P.M. – 5 P.M. Sunday
The Godfrey store, located right across from Lewis & Clark Community College in Monticello Plaza, is open from:
10 A.M. – 8 P.M. Monday through Thursday

10 A.M. – 6:30 P.M. Friday

10 A.M. – 4 P.M. Saturday

Closed – Sunday
Since its opening in 2001, 1Stop Supplements has stood as your supplement and vitamin shop offering the latest and greatest products related to fitness, weight loss, and general health.
1Stop Supplements maintains consistently low prices for the highest quality products on the market. The knowledgeable and expert staff work with you to find the right products that work best for you and your fitness and health goals including nutrition and supplement plans, advice, and beyond.
With a wide selection of products, 1Stop Supplements carries top brands including: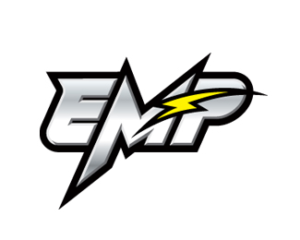 Myogenix
Syntrax
Cellucor
MuscleSport
NOW Foods
1st Phorm (Godfrey Store)
Evolutionary Muscle Performance (EMP)
In addition to these products, 1Stop Supplements also offers other useful fitness products including workout apparel and accessories, blender bottles, shaker cups, hats, headbands, and more.
With active and friendly customer service, combined with a strong knowledge and dedication to health and fitness, as well as a wide array of top quality products, 1Stop Supplements has built strong trusting relationships with their customers.
To learn more about their products and services, contact 1Stop Supplements today at (618) 343-1040 or stop by your nearest store location.
Certified Consumer Reviews
Average rating:
8 reviews
Oct 24, 2016
Excellent products and lowest prices
Matt/Josh and crew are great to deal with for all of your health and wellness needs. Truly the best products at the lowest prices. Highly recommended.
Oct 20, 2016
Best Supplement Inventory, No High Pressure Sales
I am a doctor and nutritionist in the area and I run a large nutrition practice. I have been working with One Stop Supplements for the last two years. Before then, I found it difficult to work with many other area supplement stores because often times the associates were not knowledgeable or they would pressure my patients into buying something that I did not support. Not only does one stop have the best supplements with the best prices but they also have the highest inventory of any supplement store I have been to. Their associates are knowledgeable and there is never any high-pressure. I would definitely recommend the store to anyone looking to increase their fitness level or just their overall health.
Oct 17, 2016
1stop supplements
1stop supplements is very helpful/knowledgeable staff, friendly and they have the liwest prices ive found. Ive spent hours there asking question to benefit my fitness goals and always walked out of there satisfied with the answers and knowledge they gave. Wont shop anywhere else!!
Oct 15, 2016
A+ Service
Always a very friendly and knowledgeable staff. Have the best supplements being sold at the best price around. I highly recommend this store!
Oct 8, 2016
Top Tier
I've been dealing with the 1Stop family for years so you may take my opinion as being biased. I assure you that is farther from the truth. I served in the United States Air Force and have been all over the states and spent time over seas. There were many times i would run out of my favorite supplements and I quickly learned what made 1Stop stand out. Absolutely EVERYTHING! Pricing, product knowledge, to customer service they are unmatched. They aren't trying to get rich off their pricing they just want you to be happy and come back. Before i knew it i was having them ship my orders. Whether if i was in South Carolina, Texas, South Carolina, Florida or deployed they became my only option. Funny thing is my friends were ordering from the big internet sites and we were paying the same and i was getting my shipment quicker.

I loved serving my country and 1Stop made staying Fit easy and affordable. Now i'm glad to be back home and getting the same service I've always known from afar.
Oct 8, 2016
Outstanding people and business
I have been going here for a very long time! Hands down amazing customer service, very knowledgeable staff. Not to mention best prices and selection on supps!!! Don't hesitate to stop in for whatever you may need!
Oct 7, 2016
Great Variety! Great Customer Service!!
Been a customer since the day they opened. Fantastic service. Knowledge of products are second to none. Excellent and convenient location. 5 stars fro sure.
Oct 7, 2016
Best Supplement Store Around!
Matt is a wealth of knowledge and information when it comes to the supplement business. He takes care of you and always makes sure you get what you need to perform at your best, or achieve the goals you have in mind. He always makes sure you are satisfied with your product and his attitude always makes the trip in pleasant. He has my business from now on!