Edan Gelt holds nearly 20 years of experience as a communications strategist and consultant working in a variety of industries with a diverse group of clientele.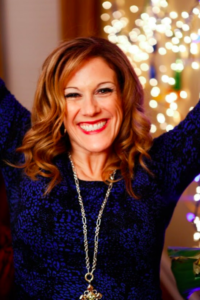 Throughout her career, Edan Gelt has successfully adapted to many different professional environments taking on leadership roles in B2B and B2C systems and promotions in entertainment, small business, startups, retail, real estate, medical services, destination services, and beyond.
Early Career
Upon completion of her MBA and undergraduate studies, Edan Gelt began her professional career in communications. Some of the highlights of her early career include:
1998-2000: Promotions Coordinator at Woodfield Shopping Center
2000: Communications and Sponsorship Manager at Deer Park Town Center
2000-2003: Sponsorships and Speciality Leasing for a local mall and retailers
2013-2015: Chief Digital and Traditional Advertising Strategist at 789 Communications
Consulting
After gaining extensive knowledge and experience throughout her early career, Edan Gelt went on to start her own consulting company. Currently, she stands as a Digital Communications, Sponsorship, and Advertising Consultant.
As a consultant, Edan Gelt works individually with clients to understand their specific needs to increase sales, enhance brand awareness, and drive more traffic both online and on site. Her work is easily adapted to meet changes in seasonality, location, competition, as well as demographics. Throughout her career, she has also established a unique skill set with an understanding of both client and agency perspectives.
Some of her areas of expertise include:
Event Planning
Business Management
Profit Maximization
Branding
Digital Communications Strategies
Public Relations
Contract Negotiations
Media Buying
Social Media (SMM)
Budget Planning
Grand Openings
Trade Shows
Grass-Roots Initiatives
As an active leader and community member, Edan Gelt has also worked on numerous community relations project through her career and as a volunteer. Some of the projects she has been involved in include:
Child Life Specialist Volunteer at Loyola University Hospital
Giving Tree Program
Loyola Children's Advisory Board
Public Relations Chair and Fundraising or CureSearch Walk
Public Speaking and Fundraising for the Make-A-Wish Foundation