1319 Worcester Road
Framingham, MA 01701
508-879-2222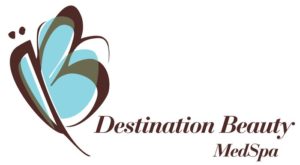 Destination Beauty MedSpa provides quality aesthetic treatments and procedures to its clients
.
Destination Beauty MedSpa is all about helping each client feel comfortable and confident in their own skin.
Established over a decade ago, Destination Beauty MedSpa has become a leader in aesthetic procedures and surgery throughout the MetroWest area.
As a board certified cosmetic surgeon with over 20 years of medical experience, Sanjeev Sharma, MD has extensive knowledge and expertise in a variety of cosmetic surgical procedures. Over the course of his career, Dr. Sharma has performed over 2,000 procedures. Learn more about the professional certifications held by visiting their website.
Destination Beauty MedSpa medical team offer an ever-growing list of treatments to help each of their clients achieve their aesthetic goals.
These services include: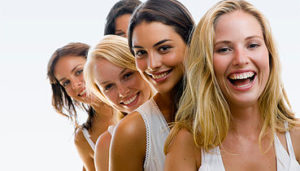 Facials and Peels
DB MedSpa provides custom designed facials to match the needs of your particular skin type. Some popular facials include:
-Deep Cleansing      -Hydrating Collagen      -Acne Soothing      -Mini Facials      -Teen Facials      -Gentleman's Facials
DB MedSpa also offers several varieties of chemical peels to meet the needs of each individual skin type. These include both:
–Alpha Hydroxy Acid (AHA) Peels
-Trichloracetic Acid (TCA) Peels
Injectables & Fillers
Injectables and Fillers offered at Destination Beauty MedSpa include:
–Botox      -Juvederm      -Juvederm Ultra Plus      -Voluma      -Bellafill      -Radiesse      -Sculptra
Laser Skin Repair & Laser Hair Removal
DB MedSpa offers a variety of laser skin repair and hair removal services including:
-CO2 Laser      -Hair Reduction      –Pigmented Lesions      -Unwanted Veins and Scars
Surgical Procedures
The surgical procedures offered by Sanjeev Sharma, MD and his medical team include:

-SmartLipo      Breast Augmentation      -Tummy Tuck      -Fat Transfer      -Brazilian Buttock Lift     
 -Buttock Thread Lift      -Face and Neck Procedures      -Labiaplasty
For more information about Destination Beauty MedSpa and their services, visit their website at http://www.dbmedspa.com/ or call today for a free consultation: 1-508-879-2222.
To learn about what makes Destination Beauty MedSpa different, visit our Yola page: http://destinationbeautymedspa.yolasite.com/Why-Choose-DB-MedSpa.php.
Destination Beauty MedSpa
Average rating:
18 reviews
May 22, 2018
Best medical spa for facial threading
I love this place Dr Sharma and Kathryn Russo are caring great listeners and know exactly how to address you concerns
They follow up with you keep their clients happy and the staff is friendly and the spa is immaculate
Love the iv vitamin therapy too
Highly recommend
Janet H
Apr 21, 2018
The Best for threading and fillers
Dr sharma and Kathryn Russo are artists with the face on pdo threading , fillers
They are caring and professional listening to your concerns and addressing them
I can't give them enough compliments except to say I LOVE this place and recommend it! The prices are great too!
Jan 13, 2017
Absolutly love this place 🙂
Thanks for everything!!!
Jan 13, 2017
I love everyone in this clinic. Dr.Sharma is the best, I love his work. Thank you for all your work.
Dec 28, 2016
Botox/Fillers
I have known Dr. Sharma for over 15 years as I used to be a pharmaceutical rep and called his office. I was always impressed by his compassion and caring for his patients. I now have been a patient at Destination Beauty Medspa. I know that I would only trust someone like him to work on my face. I have found that Kathryn Russo is also very compassionate and caring. Skin is the first thing people notice about you. Why would anyone go to just any medspa? Go to the best one, go to see Dr. Sharma and Kathryn Russo at Destination Beauty Medspa! You won't be sorry!!
Dec 23, 2016
Breast Agumentation
I put silicone implants and the job was very well done. I am very satisfied with the results. Thank you so much!
Oct 11, 2016
Breast Implants (Silicone)
Everything was more than perfect, I loved it!
Oct 5, 2016
Breast Implants
Since I decided to do the silicone, Nancy and Dr. Sharma was very nice and make me very comfortable to do the surgery. The beginning to the implant until now, everything is perfet, my scar you can't see too much, is very small, my boobs looks beautiful, and make myself very good. I just like to say for all Dr.Sharma's time, thank you so much for everything! (over a year now since surgery has been done)
Oct 3, 2016
BREAST IMPLANTS
I am super happy with my new breasts, the staff (Nancy) is awesome. Couldn't ask for a better experience!
Sep 28, 2016
Permanent Injectable Fillers that Lessen Wrinkles and Correct Smile Lines
I travel a very great distance to come to Kathryn Russo NP. I only trust her w/any injections. She gives the best and most honest advice!