Faregeek Inc, 1000 N West Street,
Suite 1200, Delaware – 19801
US/Canada: 1-888-856-9327
UK: 0203-695-3494
Email: fares@faregeek.com
Faregeek is known for being one of the first completely independent flight booking engines to enter the travel industry. Since entering the industry in 2006, Faregeek has stood on one fundamental principle – providing customers access to the lowest fares without compromising great, quality service. Faregeek provides customers with one-stop access to the cheapest fares available, always displaying the lowest total travel price first without any compromise.
Through the use of leading proprietary search technology, Faregeek filters through millions of published airfares and discounted fares offered through their consolidator network to provide their customers with the absolute cheapest travel options. Faregeek helps customers find incredible savings on both international and domestic air travel.
Recently, Faregeek.com has upgraded their technology to give customers even more flexibilty while booking flights. Some of their new online features include:
ability to book one-way and multi-segment flights
access to special rates for children and infants
your choice of economy, discounted business, or first class reservations
Faregeek also helps customers find the cheapest hotel packages, car rental services, and complete vacation packages for a wide variety of vacation and travel spots worldwide.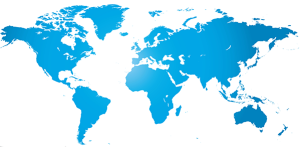 Some of their most popular travel destinations include:
-Boston -Chicago -Dallas -Denver -Fort Lauderdale -Honolulu -Houston -Kona -Las Vegas -San Juan
-Los Angeles -Miami -Minneapolis -New York -Newark -Orlando -Phoenix -San Diego -San Francisco
-Santo Domingo -Seattle -Tampa -Toronto -Vancouver -Amsterdam -Athens -Denpasar-Bali -Bangkok
-Beijing -Bogota -Berlin -Cancun -Cape Town -Dehli -Doha -Frankfurt -Guadalajara -Hong Kong
-Johannesburg -Mexico
Don't spend hours searching the web for the best travel options on the seemingly never ending list of airline sites and online travel sites. Faregeek provides customers with all the necessary information they need to book the cheapest trip all in one convenient place. For more information about Faregeek's services or to find out about their exclusive fares, call them today at 1-888-856-9327.
Average rating:
100 reviews
Nov 30, 2016
Cheap flights to Australia
I needed to be in Australia to attend a seminar. My flight tickets needed to be done at the last hour. Fortunately I had this website on me and was able to get an affordable flight deal to Australia. Thank you.
Nov 30, 2016
A new experience
I used this website for the first time last month to book my flight deals to Montreal. My cousin recommended me this website and I was very happy to book my flights from this website. The rates are cheap and the service is good.
Nov 10, 2016
Mobile app is very useful
I used the mobile app of this website and found it very useful. The operation is easy and the app speed too is all good. I loved using it.
Nov 10, 2016
Good as the reviews suggested
I read a couple of online reviews online about the website and it had good comments. When I used it for the first time I found the website to be all good.
Nov 10, 2016
Cheap flights to Finland
My friends and I were planning for a vacation in Finland and we were searching for cheap flight deals. This website offered us the best deal in terms of the price rate and we opted in for the same. Thanks a ton.
Oct 20, 2016
Loyal customer
I have never faced a bad deal or any inconvenience from this website. So I am a loyal customer of Faregeek. I have always got the best deal here.
Oct 12, 2016
Mobile app is faster
I have used the mobile app of this website to book my tickets to Indianapolis. I personally found the mobile app way faster than the website.
Oct 8, 2016
Discounted ticket deals to Hungary
I was planning for a family vacation to Hungary and wanted to book cheap tickets. I was searching on internet and stumbled upon this website and decided to check out deals. I got a good deal for my family vacation and save a good amount as well.
Sep 21, 2016
Love the mobile app
I have recently used the mobile app for Faregeek. It performs well. Love the app.
Aug 19, 2016
Simply loved the service
This is the first time I have used this website under the recommendation of my friend and I completely loved the service and the fabulous travel deals. It's a super saver deal.